Dragon's small scale kits are among my favorites - they're reasonably priced, generally accurate, easy to assemble and, on this particular model, come with metal parts (for the exhaust covers), a photo etch fret (for small handles and intake grills) as well as a metal towing cable.

I airbrushed the model using Gunze/Mr.Hobby acrylics. Weathering was done with artist's oils and pastel chalks.

The model represents a vehicle of Heavy Tank Battallion 501, Eastern Front, 1944.

The only letdown of Dragon's kits are are the rubber band tracks.

Sometimes they are warped, sometimes they are too short, and on this model they are slightly too long, as evident on the rear idler wheel.
Assembly of the model took a few evenings only.

The main challenge was getting the camouflage right – I failed on my first attempt, producing blotches instead of wavy lines.

I re-painted the entire model, lowered the air pressure and thinned down the paint.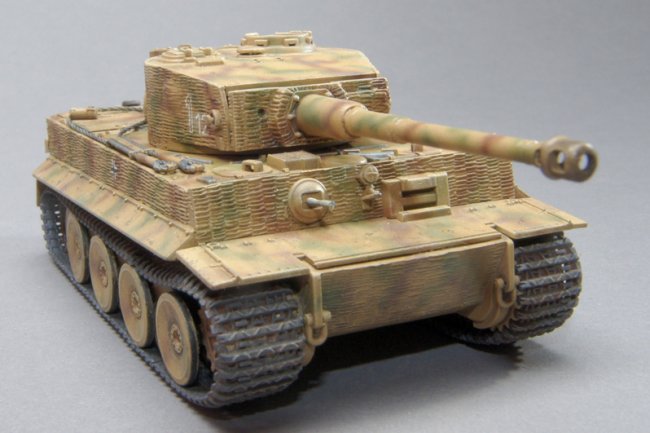 I'm quite happy with the results.

Thanks for your interest.

Regards from Vienna, Austria
Roman Schilhart