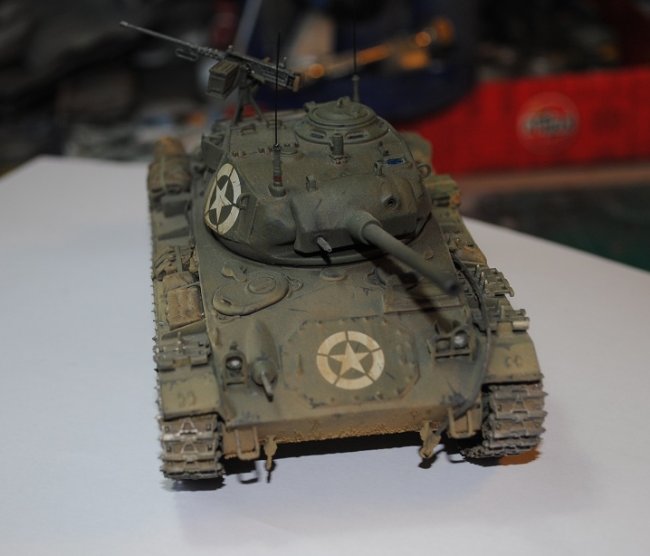 I've always had a soft spot for this tank. It dates back to when I was young and I saw the film "The Bridge at Remagen". In the opening scene a column of these tanks are seen racing down the road, firing on the move, trying to get to a bridge before it is blown up. That image has stayed with me and I have always liked the Chaffee.
When I got the opportunity to build the Italeri model of this vehicle I decided I wanted to do the old kit justice.
It is an old kit and some of the detail is a bit soft and not as good as it could be. The first thing I wanted to change was the tracks and drive and rear wheel. The kit ones were not very good and lacked detail, especially the wheels.
Friul Modellismo make a set of tracks and it includes the drive sprockets and idler wheels.
To show off the metal tracks, I did not fit the side skirts. However, this meant that I had to add the mounting brackets for them, which was done using thin plastic strip, with holes drilled in them for where the mounting bolts went.
The rest of the detail was enhanced with plastic card, wire and parts from my spares box.
The two .30 cal gun barrels and the .50 machine gun were replaced with items from the Academy machine gun set which are very well detailed items, superior to the original kit parts.
Various bags, boxes and personal equipment was raided out of the spares box.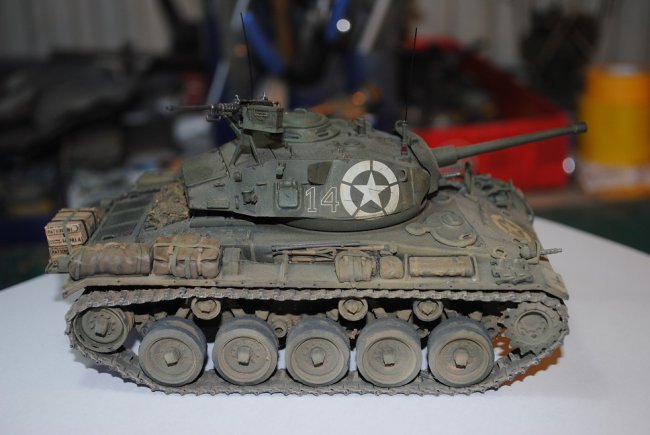 The model was painted with Humbrol enamels and given various washes to bring out the detail.
Lighter shades of the base colour were airbrushed over the model to give it a faded and dusty appearance.
On the lower half and the tracks, I used Tamiya's textured paint which gives the effect of dried on dirt.
The tracks and drive wheels being made of white metal, allowed me to weather them by using a wire brush in my drill, turning at a slow speed to scrape away the paint from areas where the track and wheels would come into contact with other surfaces. This gavce a pleasing finish.
Angelo M Picardo