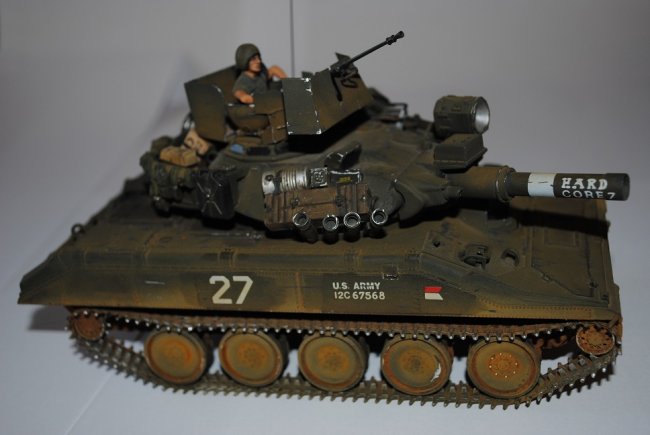 This is the Academy kit of the M551 Sheridan. I had built the older Tamiya kit some years ago and it needed some extra work to improve the detail, but the Academy kit is nicely detailed and was built virtually from the box.
The Sheridan served through the Vietnam war into the Gulf war, Academy have released kits of the Vietnam and Gulf war versions.
It was designed to be air dropable, and there is some footage of one being dropped, at low altitude, from a C-130 Hercules.
I raided the spares box for a crew and stowage as pictures of these tanks in Vietnam show them covered in ration boxes, jerry cans, sleeping bags, and anything else that could be used. Some of the equipment came from Academy accessory sets.
The model was painted with Humbrol enamels and weathered using Mig pigments. I used enamels for the crew as well.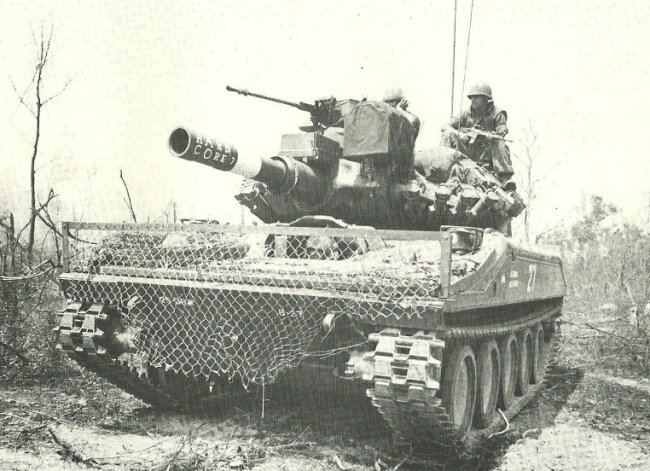 Just as I finished the kit I came across the Squadron/Signal publication on the Sheridan and it had a photograph of the actual tank I had made a model of. It was a bit late to change anything I had done, but it was good to see the real thing.
Angelo M Picardo