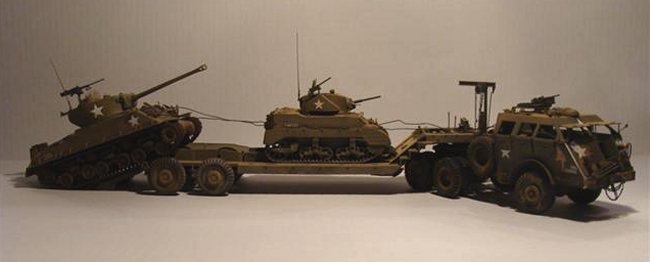 This is my first submission to ARC and ARC Armour. The models are a 1/35 Tamiya Dragon Wagon, 1/35 Academy M4A3E8 " Easy Eight" and a 1/35 Tamiya M5A1 Light Tank.
The Tamiya kits are typical Tamiya quality, good fit and relatively easy to build. The Academy kit had a few fit issues, but overall good quality.
This build took me about 2 1/2 months last winter, to build. Modeling is my wintertime hobby.
Painting was done with a Badger 150 air brush. I used a combination of Model Master and Tamiya acrylics.
Weathering was done with MIG pigments and Pro Modeler pigments and were applied by dry brushing. I haven't mastered the art of thinned wet paint weathering yet.
All kits were built OOB.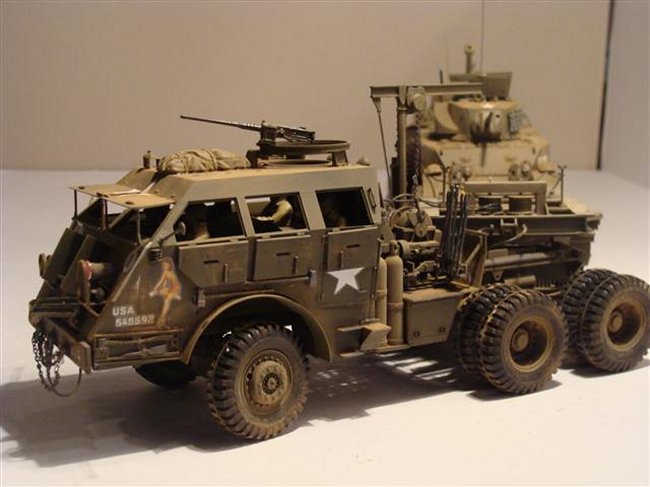 I enjoy modeling armour and have several more to submit, along with several display cases of planes I have built. Perhaps my next submission will be to ARCAir.
Enjoy!
Larry Eckard