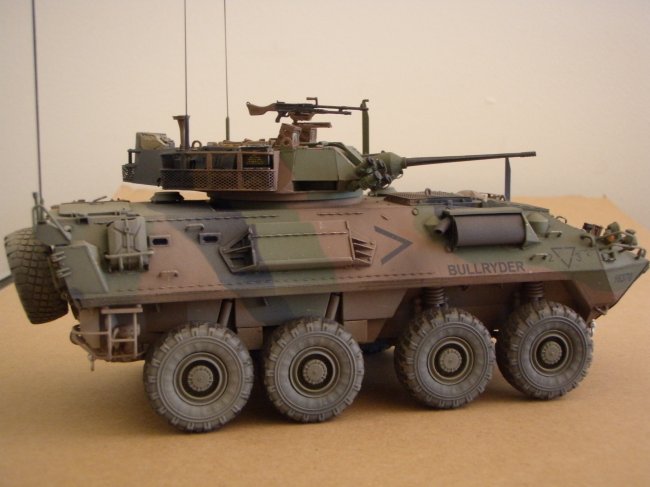 From researching this subject prior to building it, I know there are a few inaccuracies with this kit, however it is quite a fun kit to build especially as it is an Australian version.
This model was made completely out of the box, apart from the Tamiya reflective film that I used on the vision blocks and the stretched sprue antennas. A few bits from the newer Tamiya military equipment set were used to fill the bustle racks on the turret. The only real issue I had was the camoflage. Trumpeter calls out the incorrect colours, and after a bit more research on the internet, I found that Tamiya's XF-52 and XF-1 were the closest matches.
Weathering was done with a mixture of thinned flat black, thinned burnt umber watercolour paint, and some "chipping" with XF-57. A light misting of buff paint was also airbrushed on to represent dust.
Overall this was an enjoyable kit to make despite the few inaccuracies and I recommend it to anyone.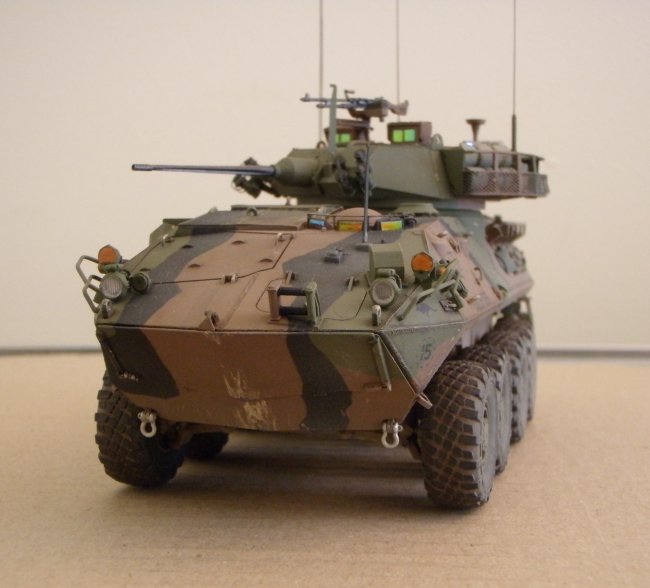 My modelling of armour is now taking over from my modelling of aircraft. But there are still plenty of aircraft models left in the stash!
Phillip Roache