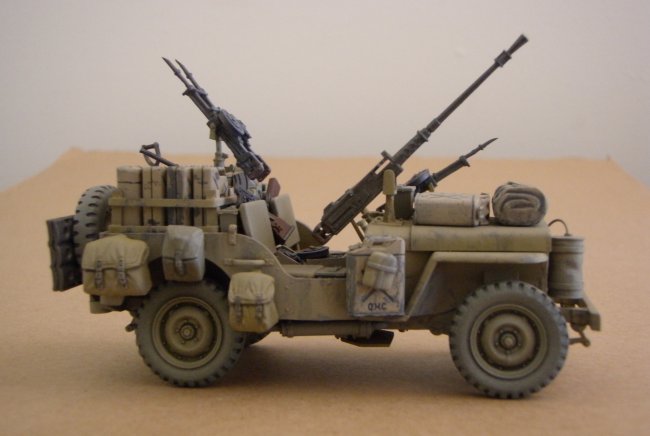 This was built some time ago and I found it not to be the usual easy Tamiya build. The newer Tamiya 1/35 Jeep is much easier to build in my humble opinion.
In researching this, there seemed to be no "right" way of mounting the equipment so it gave me some latitude in adding things to the outside.
My main complaint about this kit would have to be the numerous and large mould lines on the parts and the lack of detail. A lot of the gear hanging on the outside was replaced, especially the jerrycans.
The jerrycans are all 1/35 Italeri items. The .50 cal is wrong for the era but it came from the Tamiya "pibber". I added a small diameter tube to the catch tank at the front.
The model was painted with Gunze paint and a thinned mixture of gunmetal grey was used to weather the vehicle. An airbrushed dusting of thinned paint was used to represent dust.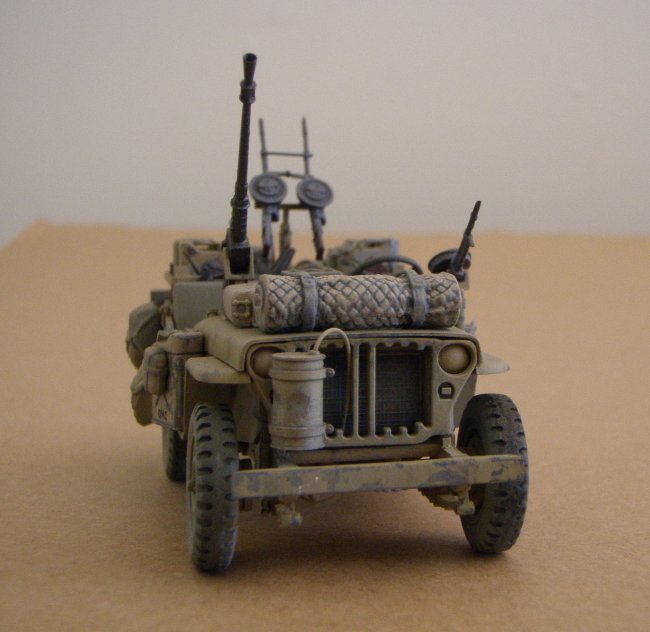 I got impatient towards the end of this build, and that is why there are no straps on any of the gear. I should have persevered, but one does end up with a nice little model of an interesting subject.
Phillip Roache