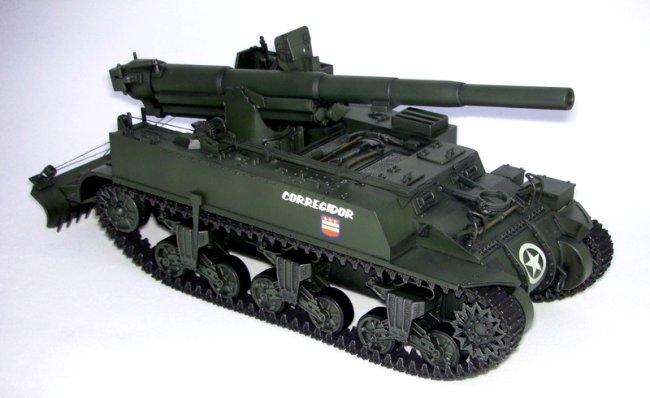 This is my second submission and definitely not the last. A 1/35 Academy M-12 155mm GMC named "Corregidor" of the 987th Field Artillery Battalion at St. Lo, France 1944.
Built OOB, the model was given a base coat of Tamiya XF-62 Olive Drab and then additional shades of faded Olive Drab and a few mixes of Olive Green were sprayed over. Weathering was done with washes and some dry brushing.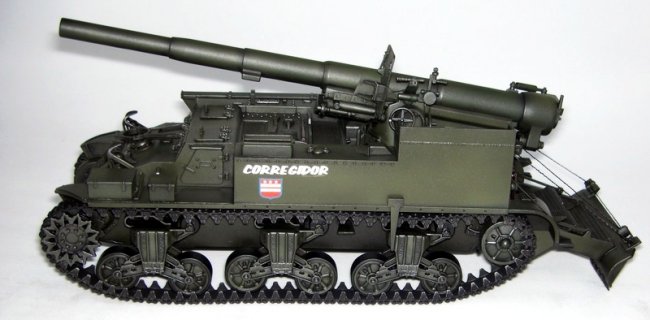 This M-12 was named after an island fortress in the Philippines, Corregidor Island were a number of coast and field artillery guns were M1917/18 155mm GPFs. They were used by the coast artillery and Philippine Scout gunners with good effect during the siege of 1942.
A number of 155mm GPF guns were later mounted on M3 chassis' and were designated as the M12 155mm gun motor carriage. Close to 100 were built and served only in the ETO. They were used as mobile medium-heavy artillery fire support and even had the role of "bunker busters" against German concrete defenses.
Cheers and Happy Modeling!
Tony