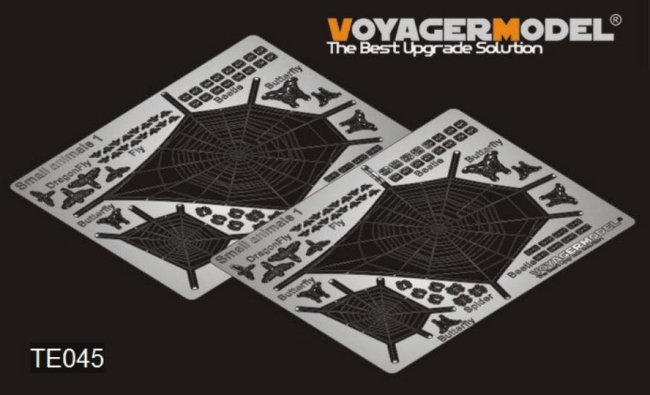 This new detail accessory from from Voyager Model is available directly from Lucky Model.com
This set includes something I've never thought about.....insects. Included in this set are dragonflys, butterflys, flys, beetles and spiders and spider webs. Now that I think about it.....these insects would be a pretty cool addition to any diorama and would provide the extra level of detail that some sees after they've given your diorama that first initial look.
You will be required to fold the photos etch in this set, but if you have one of the Hold & Fold photo etch benders from The Small Shop then this will be an easy process.
This detail set is available directly from Lucky Model.com
Lucky Model.com is an online hobby shop that prides itself in it's well deserved reputation among the modelling community for excellent service and a wide selection of products.
Go to this link to buy this item
Steve Bamford