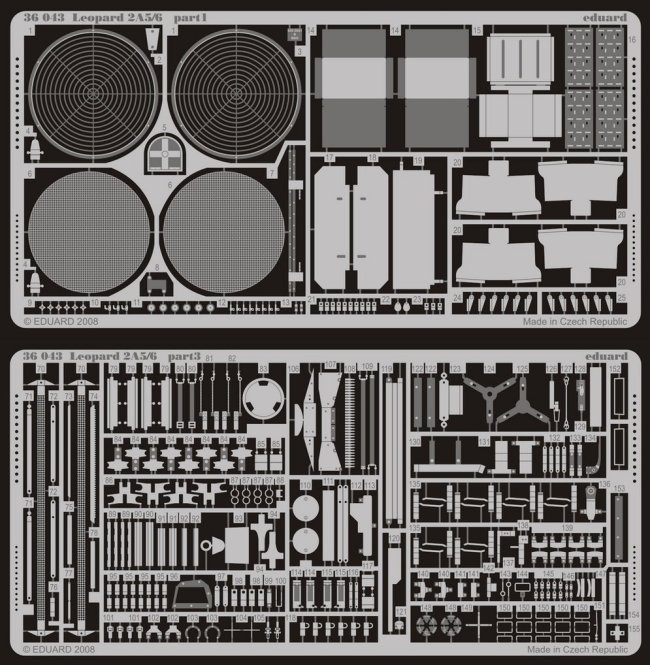 This photo etch detail set from Eduard is available directly from Sprue Bros
This extensive exterior detail set for thew 1/35 Hobby boss Leopard 2A5/6 model will give you everything you need from center pieces for the drive wheels to a vast selection of grills, strap s and dozens of other tiny detail parts beautifully made from photo etch. Every part of the exterior of the Leopard is included in this set including photo etch parts for the underside of the chassis.
There are 8 pages of instructions (included below) in the easy to follow line drawing format.
You will be required to fold the photoetch in this set, but if you have one of the Hold & Fold photo etch benders from The Small Shop, then this will be an easy process. They have a variety of benders for sharp corners as well as rounded corners and in many different sizes.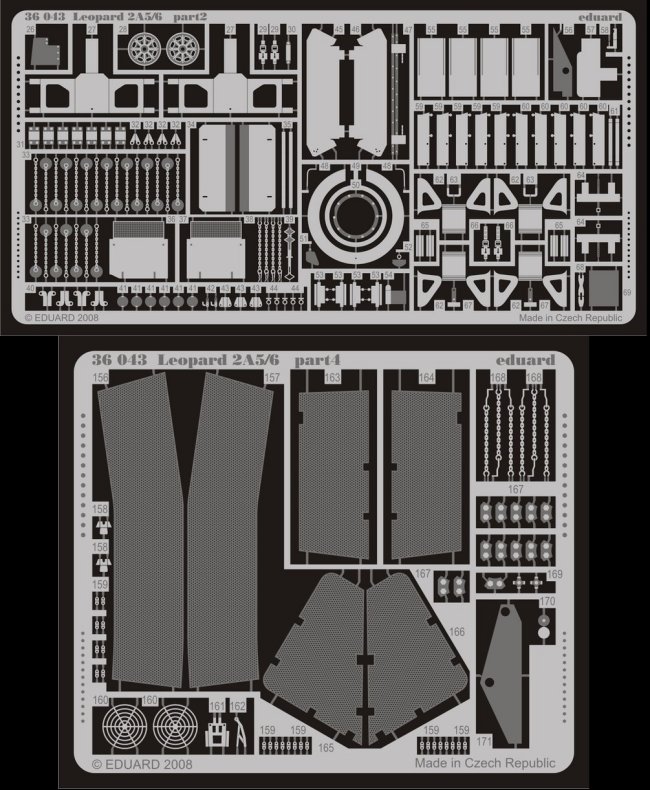 This is an amazing set that would transform your Leopard tank into an intricately detailed masterpiece.
This detail set is available directly from Sprue Bros
Sprue Bros carries a large variety of aftermarket items as kits, books, tools and paints well as many other products. They are famous for their prompt service.
Go to this link to buy this item
Steve Bamford